Pender United Methodist Church supports 150 missionaries in 32 countries around the world. Each year, Pender sends teams on short-term mission trips to Central and South America, Europe, Africa, and we're always researching other trips.
Poland Sports Camp
The Poland STMT team was able to participate in the evening worship service at the Xtra Camp in Ostroda, Poland yesterday through the miracle of technology!
We connected with them via Zoom call, some participating in person from Pender's sanctuary and others from home. Pender teens put on a skit, read scripture, and sang and danced with the Polish campers.
Tony Hines gave a message on Hannah to go with the camp's "Heroes of the Bible" theme. And during the service, a rainbow arched across the Polish and American flags flying together at the camp in Ostroda!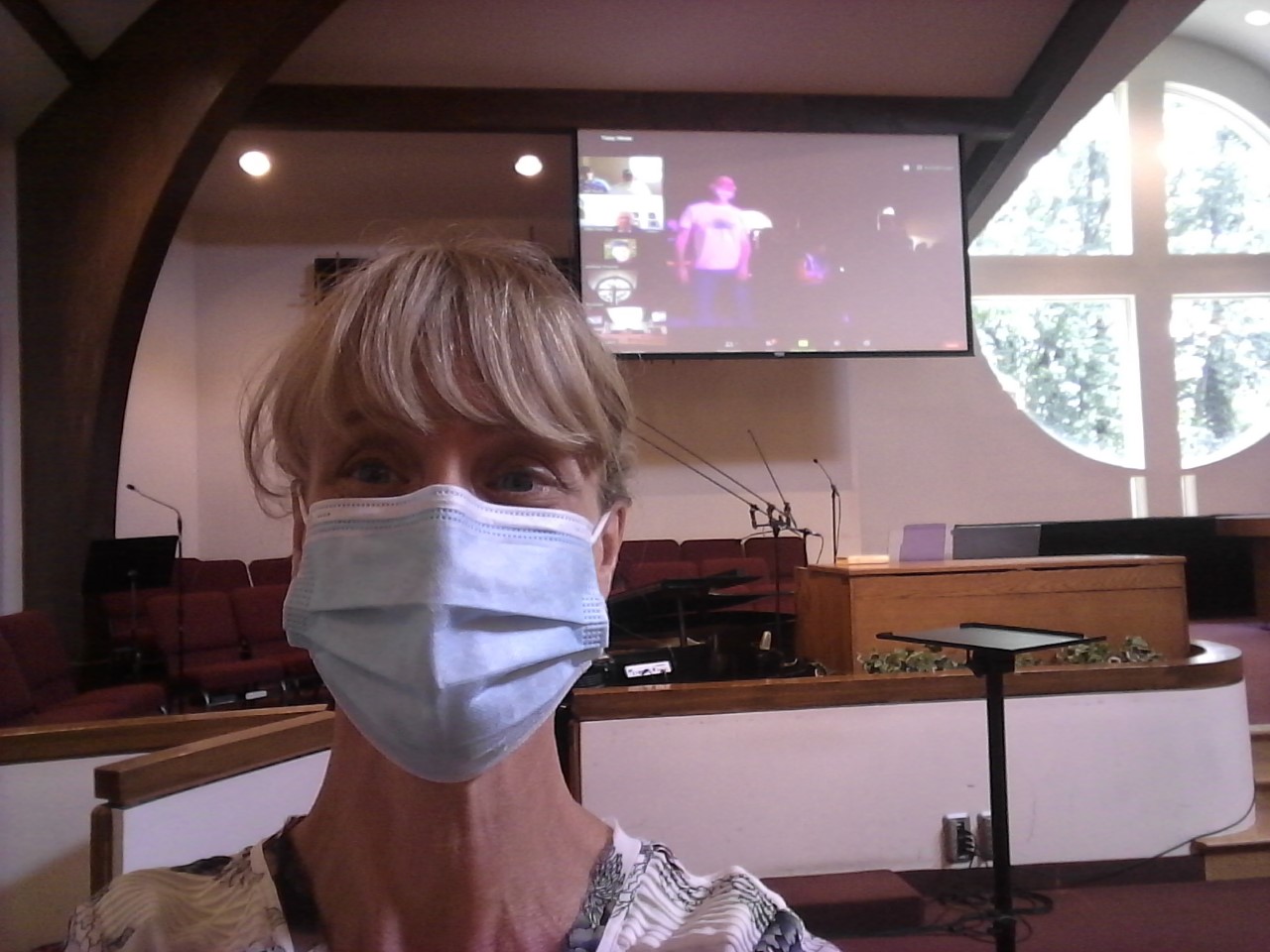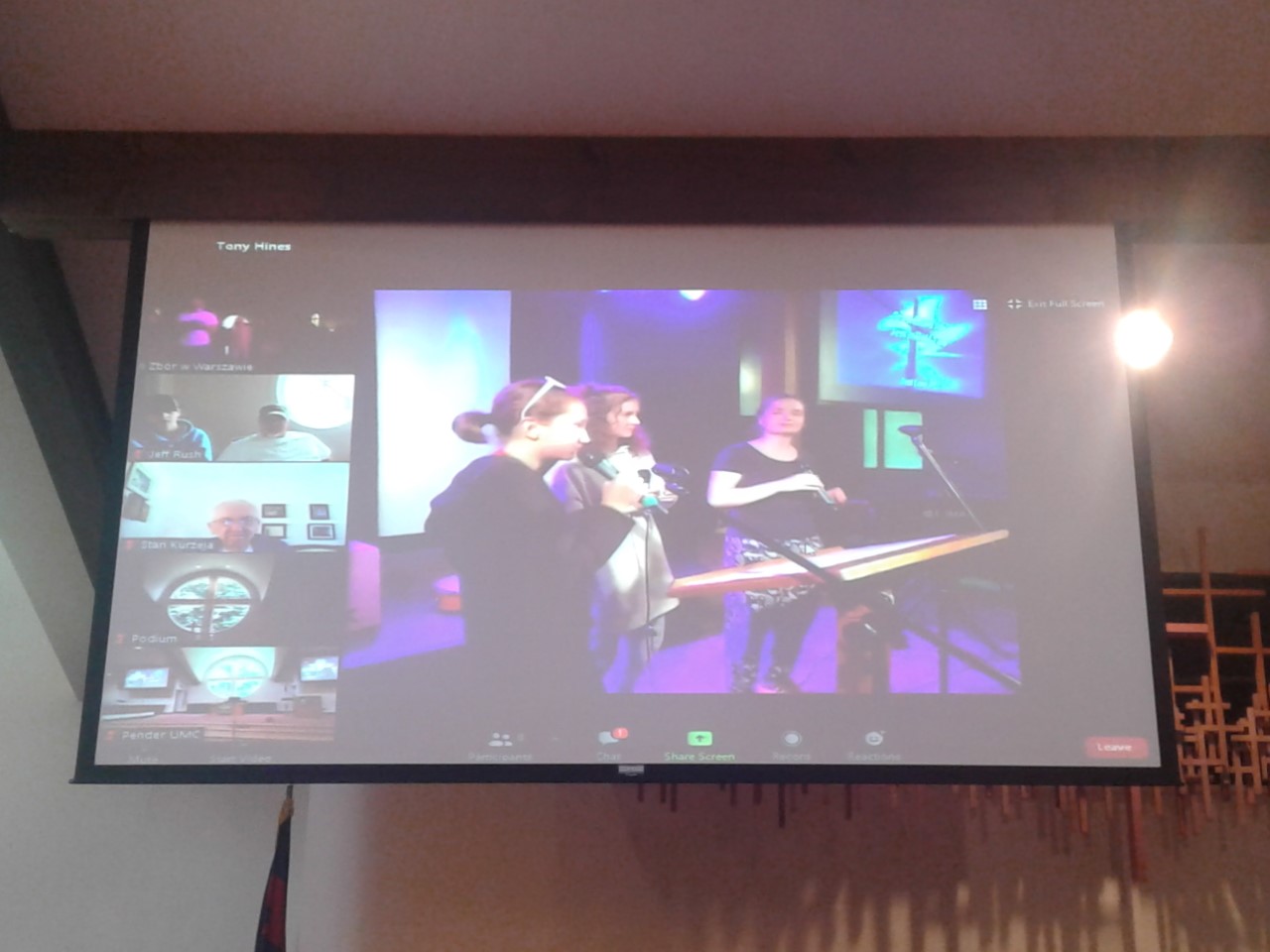 ---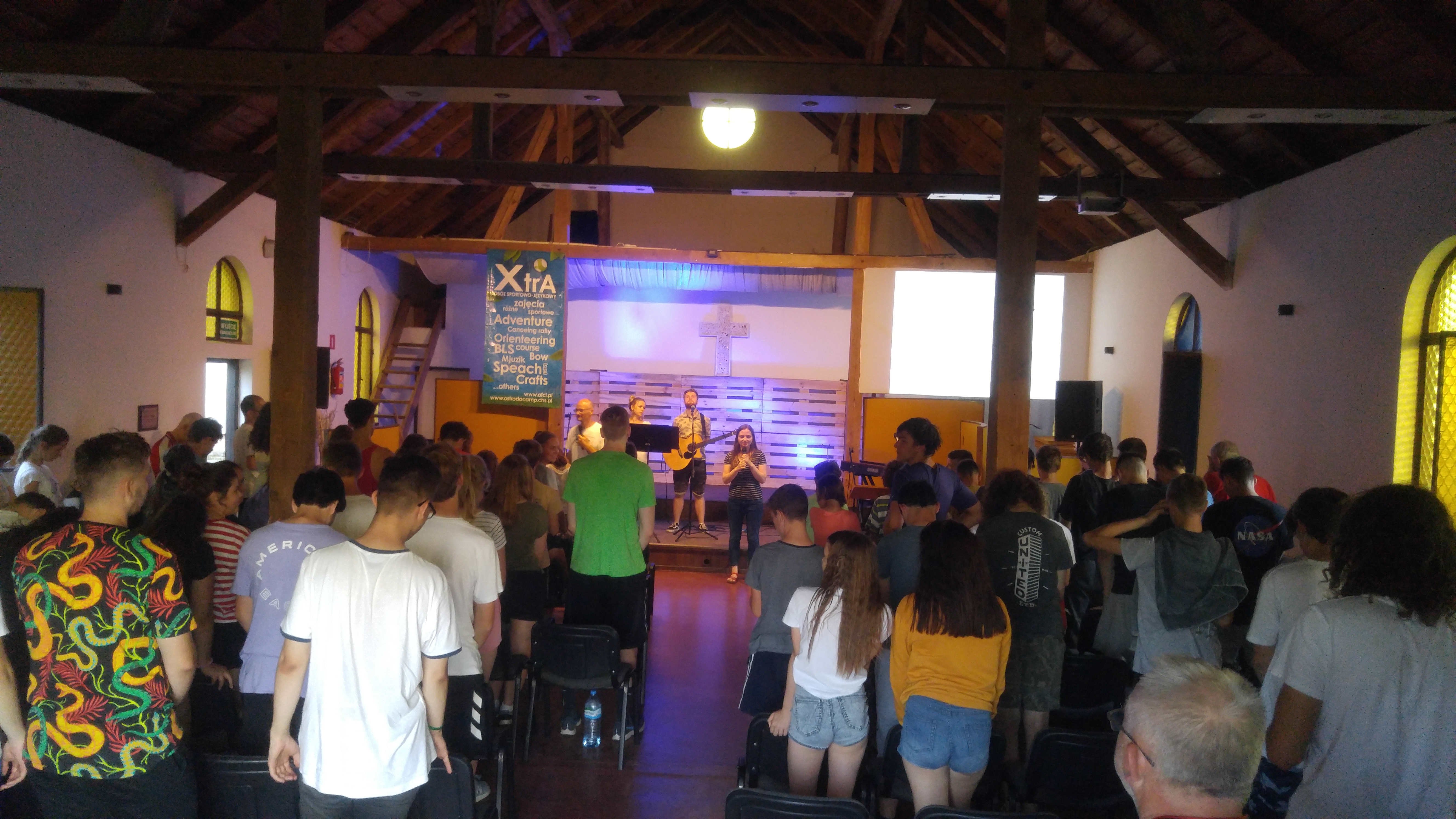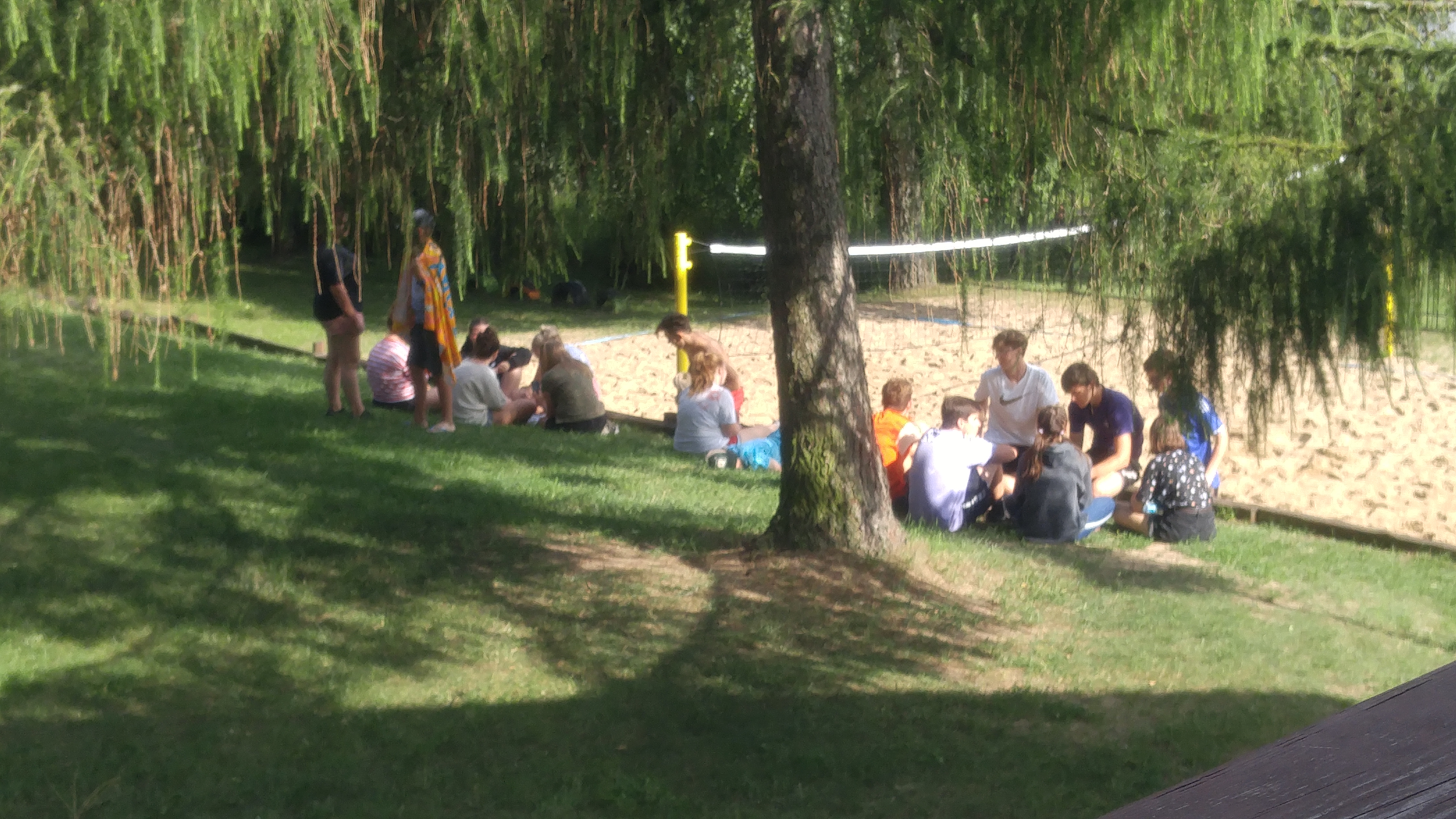 As many of you know, the Poland xTra Sports camp is happening this coming week, starting Sunday, June 28th, and running through Saturday, July 4th.
We will be participating in two events: Sunday, June 28th, at approximately 2pm ET (8pm Poland Time) for their opening ceremony, and Wednesday, July 1, 2pm ET (8pm Poland Time) for Chapel.
If you have ever been a part of a Pender UMC Mission team to Poland, and want to participate in the events, we would love to have you! Please contact Tony Hines for more information!
---
Great news, Pender Family!
Our brothers and sisters in Christ in Poland have been approved to host the Xtra Sports Camp this year! While we are saddened that we can't be there in person to help support the team and worship with the campers, we are truly excited that the camp will occur! God is good!
As most of you know, Pender has supported Zbigniew Chojnacki and Marek Glodek for several years through our Faith Promise giving as well as sending teams of Pender youth for short term mission trips to Ostroda, Poland to help with the camp.
As of right now, the Polish health ministry has allowed them to host 45 campers (along with 8-10 counselors), and they remain hopeful that as the month progresses, that limit may increase. They currently have 30 campers registered in just over a week of being open, and more are coming! Several of the campers come from families who are economically disadvantaged and struggle to pay the cost of travel in addition to the cost for the week-long camp. Every year, through your support, the Pender team has provided financial love offerings to help these campers defray their expenses so they can come, play sports and most importantly hear the Gospel every day and worship His name every evening at chapel.
It costs US$210 for each camper for the week. Please prayerfully consider if you can help support sending a camper fully or even in part this year. Every portion helps! (Luke 21: 1-4)
When you give, please mark "Poland Sports Camp" either online, or on your check memo line, so we can make sure it gets to the right place. Also, please keep an eye out for some fundraising opportunities similar to last year where we can order meals for delivery or curbside pickup and a portion of the meals will come back to Pender for the camp as well.
If you have any questions or need more information, please let me know! Thank you so much in advance!
God bless,
Tony Hines
---
What does Faith Promise Mean to Missionaries in the Field?
---
Photos from the 2019 Missions Celebration, March 22-24:

The Annual Missions Conference is an opportunity to meet visiting missionaries, hear their stories about what God is doing in the lives of people, and how lives are being changed throughout the world because of Pender's Faith Promise Missions outreach.