Series: The Great 50 Days
You Can Trust the Call
May 03, 2020 | Rev. Dr. Marg Kutz
Passage: Matthew 28:16-20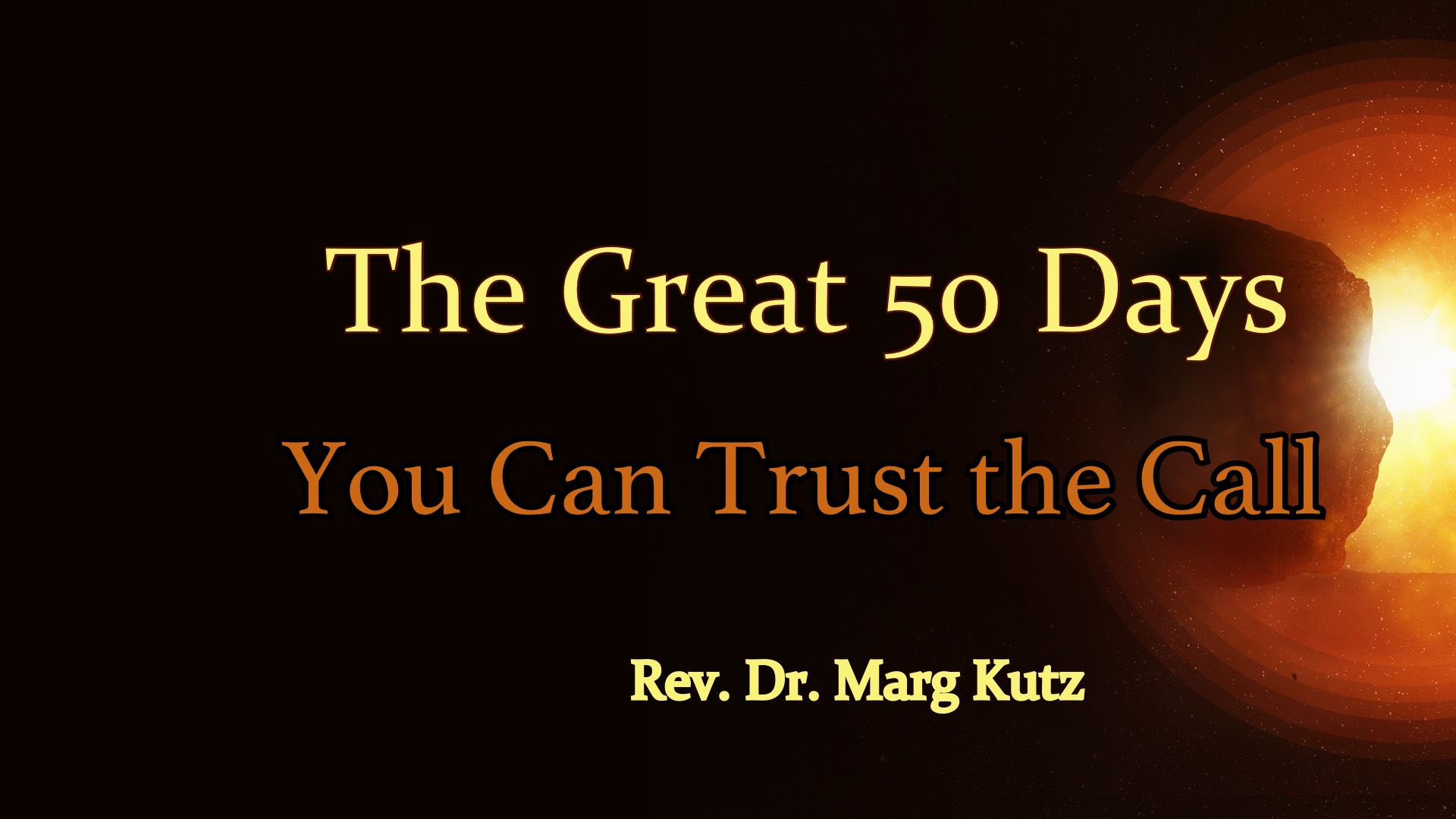 Pastor Marg continued the series The Great 50 Days with You Can Trust the Call based on Matthew 28:16-20 and Hebrews 11:8-12; 12:1a, 12-13.
The Children's Message was by Andy Murphy. The hymns were #159 Lift High the Cross; #347 Spirit Song and #511 Go Make of All Disciples.
If you know someone unable to watch or listen to this service on a computer or device, they may use any phone to listen at 1-571-200-7103.
Each Sunday service is available for about a week, then the latest takes its place.
---
Children's Sunday School May 3
Peter and John and book of Acts
Discover Peter and John's story as they went to temple, jail and court.
Thank you Bethany Hugo, Lydia Hugo, Sarah Katherine Hugo, Annabelle Powers, Isaac Powers, Mark (the recorder pro) Powers, Karen Cross, and Laurie Lett for your contributions this week!
Series Information