Restoring the Locust Years (Traditional)
June 21, 2020 | Rev. Dr. Marg Kutz
Passage: Joel 2:25
Sunday, June 21, 2020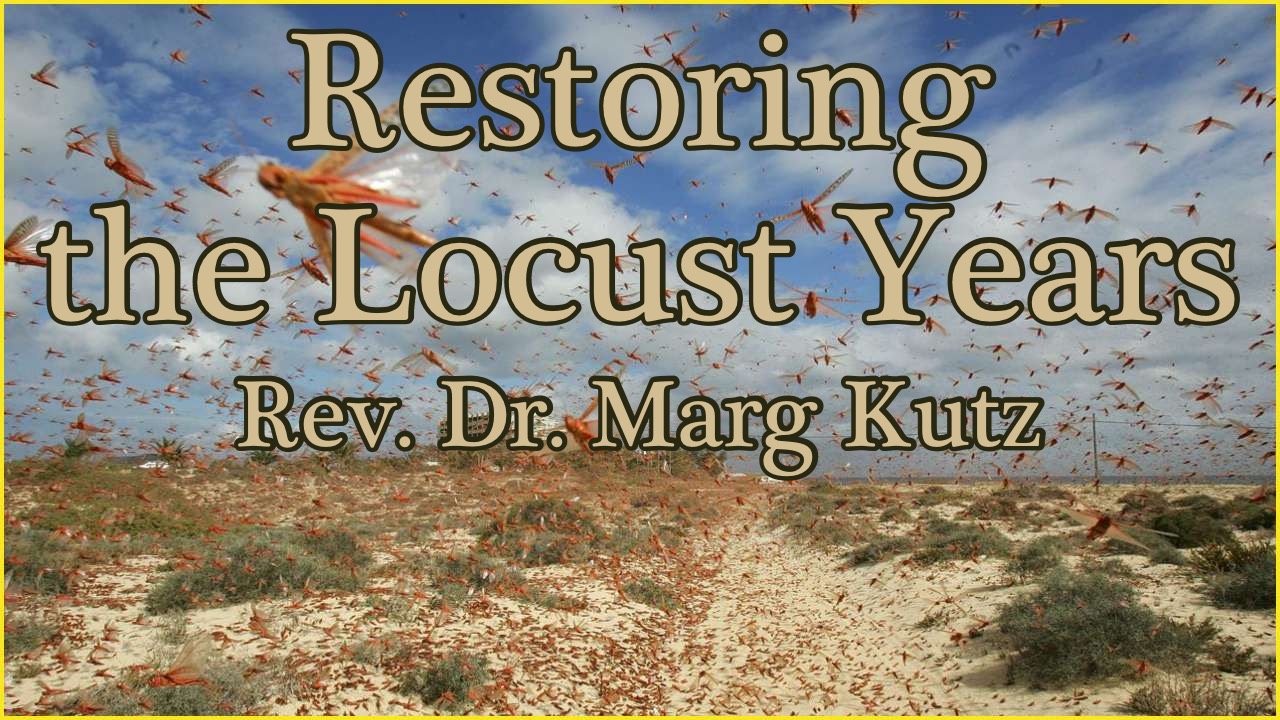 On Sunday, June 21, 2020, Pastor Marg preached on
Restoring the Locust Years
based on Philippians 3:4b-16 and Joel 2:25.
The hymns were A Mighty Fortress Is Our God, There's A Wideness in God's Mercy and How Firm a Foundation.

The Children's Message was by Carol-Anne Kaye.
If you know someone unable to watch or listen to this service on a computer or device, they may use any phone to listen:

1-571-200-7103.

Each Sunday service is available for about a week, then the latest takes its place.