It All Goes Back in the Box (Traditional)
June 14, 2020 | Rev. Dr. Marg Kutz
Passage: Luke 12:15-21
Pastor Marg's Weekly Video
Sunday, June 14, 2020
The Prelude was by
Sarah Katherine Hugo and t

he Children's message was by Youth Pastor,

Raymond Pandley II.
The hymns were Joyful, Joyful, We Adore Thee, Be Thou My Vision, and Come, Thou Fount of Every Blessing.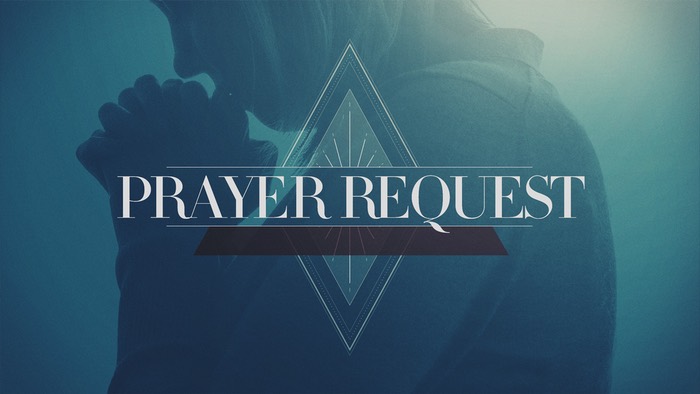 ---
After the Common Ground Service, we had a Senior Parade
SENIOR SUNDAY
Sunday, June 7th the seniors were individually recognized in a formal slide show during worship, as well as a candid slide show to wrap up worship.
We had a parade on Sunday, June 14th at 12 NOON. It was similar to the confirmation parade. The graduates that were able to attend spread out around the front of the church.
Graduate

High School

Future Plans

Parents

Kathryn Bell

Freedom

James Madison University (psychology)

Will & Darlene Bell

Robert Carnahan

Chantilly

Advanced Technical institute- welding trade school

Rob & Merri Carnahan

Colin Hines

Chantilly

UNC Wilmington (marine biology)

Tony & Ann Hines

Sarah Katherine Hugo

Chantilly

James Madison University (nursing)

Doug & Laura Hugo

Dylan Jewell

Parkview

Lynchburg University (psychology & counseling)

Dawn & Jason Jewell

Sally Lyberger (grandmother)

Meghan Kelly

Chantilly

Towson University (nursing)

Rich Kelly & Anne-Marie Bardzilowski-Kelly

Jack Kinerney

Chantilly

Muhlenberg College (business management)

Butch & Meredith Kinerney

Jacey Lanier

Chantilly

Shenandoah University (nursing)

JD & Stacey Lanier

Shane McConaghie

Westfield

Virginia Tech

Amy and Scott McConaghie

Janet McConaghie (grandmother)

Jeswin Meslie

Fairfax

Georgia Tech (neuroscience)

Jean & Anita Meslie

Patrick Mountcastle

Chantilly

Virginia Tech (engineering)

David & Courtney Mountcastle

Zach Petty

Chantilly

Ohio State University (systems engineering)

Lee & Beth Petty

Erin Sample

Chantilly

Christopher Newport University (psychology)

Steve & Krissy Sample

Rosemary Thompson

Chantilly

Virginia Tech (chemistry)

Paul & Jill Thompson

John Tucker

Oakton

Christopher Newport University (psychology & presidential leadership program)

Ed & Sandy Tucker

Rajay Virdi

Chantilly

George Mason University (computer science)

Boota & Katherine Virdi
College Grads:
Graduate

Degree

College

Future Plans

Parents

Gabrielle Bryda

B.S. Computational & Systems Neuroscience and B.A. Economics

Virginia Tech

Consulting job

Lisa Kelly & Tony Bryda

Shannon Dunn

Chemical Engineering

Auburn University

Bernie and Linda Dunn

John and Barb Hefferan
(grandparents)

Heather Eckstein

Master's degree in Maternal-Child Health Systems

Bastyr University

Pre-med school

Sue and Tom Pierce

Bethany Hugo

Master of Arts in Teaching: Concentration in Elementary Education (Prek-6)

James Madison University

Teaching at Fairview Elementary School in Fairfax County (either grade 4, 5, or 6)

Doug & Laura Hugo

Stephen Moxley

B.A. in Professional and Technical Writing

Virginia Tech

Working in the IT department at Virginia Tech and at a local craft brewery.

Richard & Cheryl Moxley

Raymond Pandley II

BS Degree in Health Sciences

Florida Agricultural & Mechanical University

Youth Director @ Pender UMC!

Raymond & Tracie Pandley

Sarah Petty

Masters in Elementary Education

University of Mary Washington

Teach at Kings Glen Elementary School

Lee & Beth Petty

Kaitlin Sanata

BS in Psychology and BS in Criminology

Christopher Newport University

Staff with CRU (a campus ministry)

Cathy and Gary Sanata

Kyle Skiffington

BS in Mechanical Engineering (VT) AND BS in Physics (Radford)

Virginia Tech and Radford University

Micron Technology (Manassas)

Cathleen and Steve Dockweiler and Dave and Patty Skiffington