August 29, 2019

|

Missions & Outreach

by

Martin Patch
Scenes from Limpio, Paraguay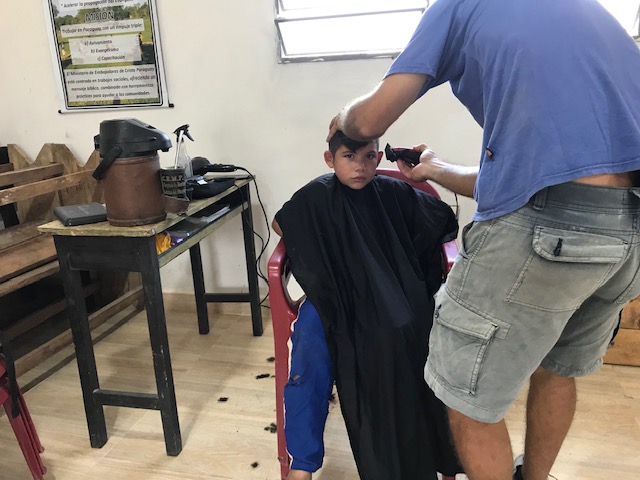 Pastor Andres cutting hair
In line for hair cut. Hair cuts are offered every Friday from 2 - 3:30pm by appointment and repeated once a month. There is a growing list that is now 50. They come from exceedingly poor homes of unchurched people. There is a wealth of opportunities for evangelism and the kids are the first step.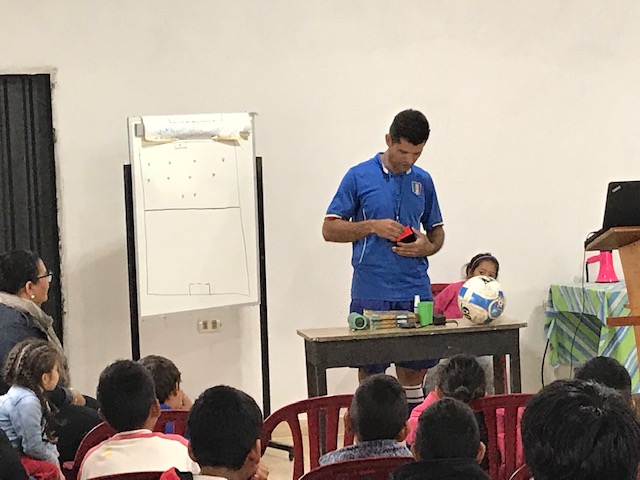 Andres preaching Sunday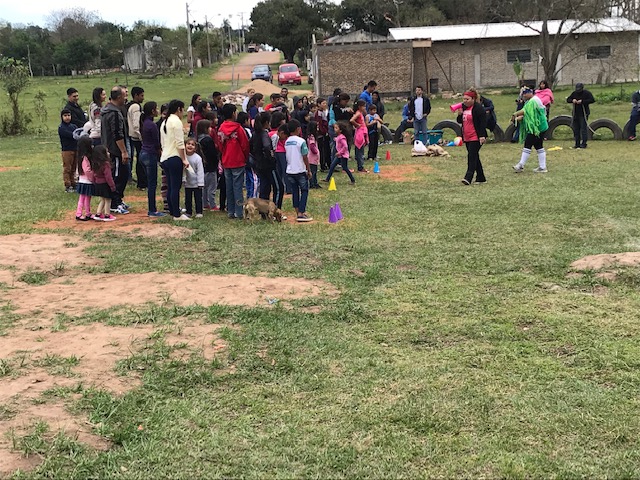 Family day followed the service. Children were divided into 4 groups and participated in a variety competitive games.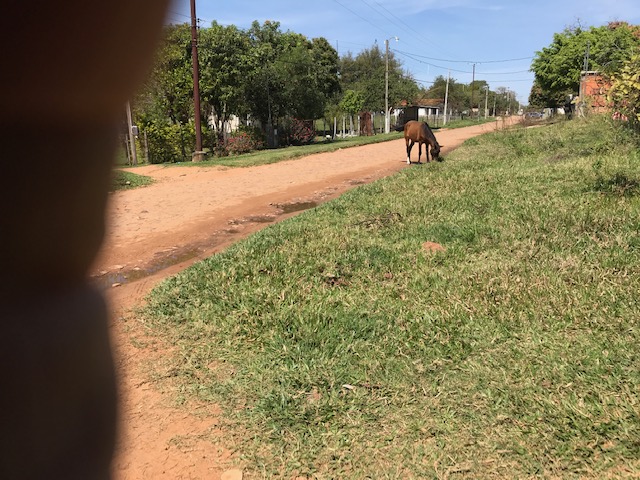 Paraguayan lawn mower!!!
---
Three VIPs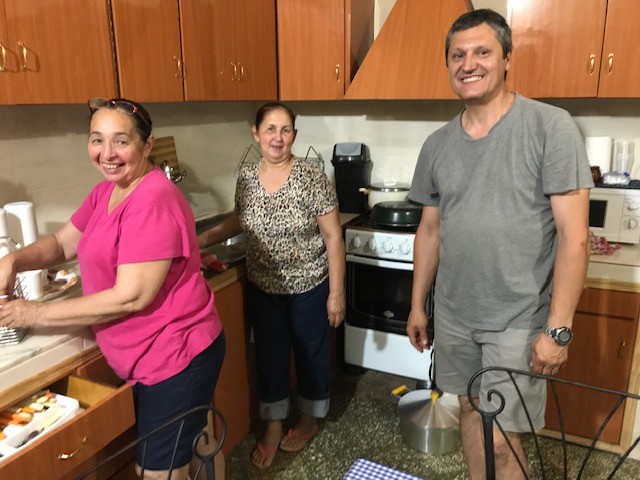 Pastor Dario (on Rt.) had a very successful printing business. After graduating from the Methodist Seminary in Asuncion, Paraguay, he sold the business and gave his life to the Lord. He is a visionary. He is director of AFCI Paraguay. With the approval of the Paraguayan government he started the DACA project in Limpio.

Pastor Emi ( to left in picture) graduated with certificates for national and international culinary arts. She graduated from the Methodist Seminary in Asuncion Paraguay. She is a facilitator/ trainer for the Focus on the Heart program that was deveoped by Pastor Chris Hanak. She is involved in other women's & children's programs. She plans meals for the Pender team & prepares a variety of delicious main dishes and deserts.

Ava (middle in picture) is a sister of Emi. She knows her way around the kitchen and competently fills in for Ana. She has worked for the Methodist School for a number of years.
---
Sewing Machines Arrived
Amy will train 5 ladies at a time for a small fee. Why a fee? Because an investment is more valued than a free-be. The students will be provided time on machines to produce items for sale. Merchants are being solicited to sell the items.
The 6th machine uses multiple colored threads. Amy will also train students to give an item a special effect.
Additional students will be worked into a training/ work schedule.
The program will provide exceedingly poor ladies an opportunity to generate income for their families. A big thank you to all the Pender people that contributed to the purchase of the machines.
---
Building Pender ST Mission helped community construct in 1998. It serves as church Sunday morning. It is very busy as a community center for the 5 disparately poor surrounding communities. Starting in the afternoon and through the week there are bible study groups and educational programs. One young pastor provides free haircuts to gain the attention of very secular communities. There are no other churches within a reasonable commuting distance.
To the left is new construction on the back of the church. That is where the 2019 Pender ST Mission is working.
Looking into the new construction as you proceed down the right side of the church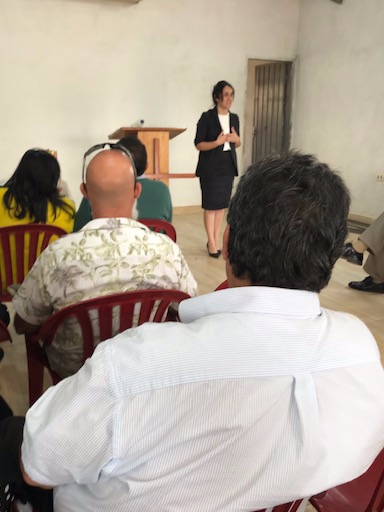 Pastor Marilin presented a dynamic, animated sermon on Chrisis. It featured Abraham's sacrifice of Isaac ( Genesis 22) through the eyes of a parent, a departure from the usual God to Abraham. She is a graduate of the Methodist Seminary in Asuncion. She is a member of the AFCI Paraguay team.
Christian works in construction to support his mother and 7 siblings. He is 20 years old and a high school graduate.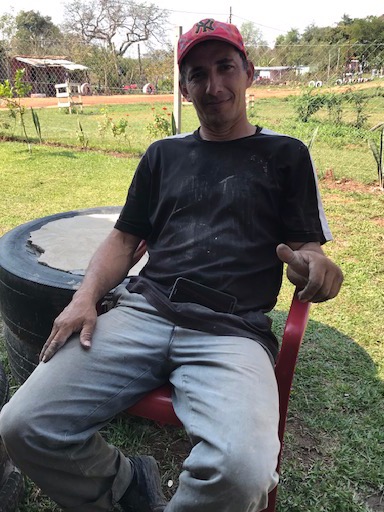 Denis is in charge of construction. He is 3rd in a family of 12 children. He has a wife and 4 children. He is always smiling & cheerful, a pleasure to work with.