April 04, 2020

|

Finance
Your 1st Qtr 2020 contribution statement is ready at the following link -https://secure.accessacs.com/access/memberlogin.aspx?sn=108500

After logging into "My Pender Page" account.
1) Select My Giving
2) Select My Giving Summary
3) Select My Giving History and be sure to check "show all" to retrieve the most recent statement

You may be able to view from your Home Screen, as well.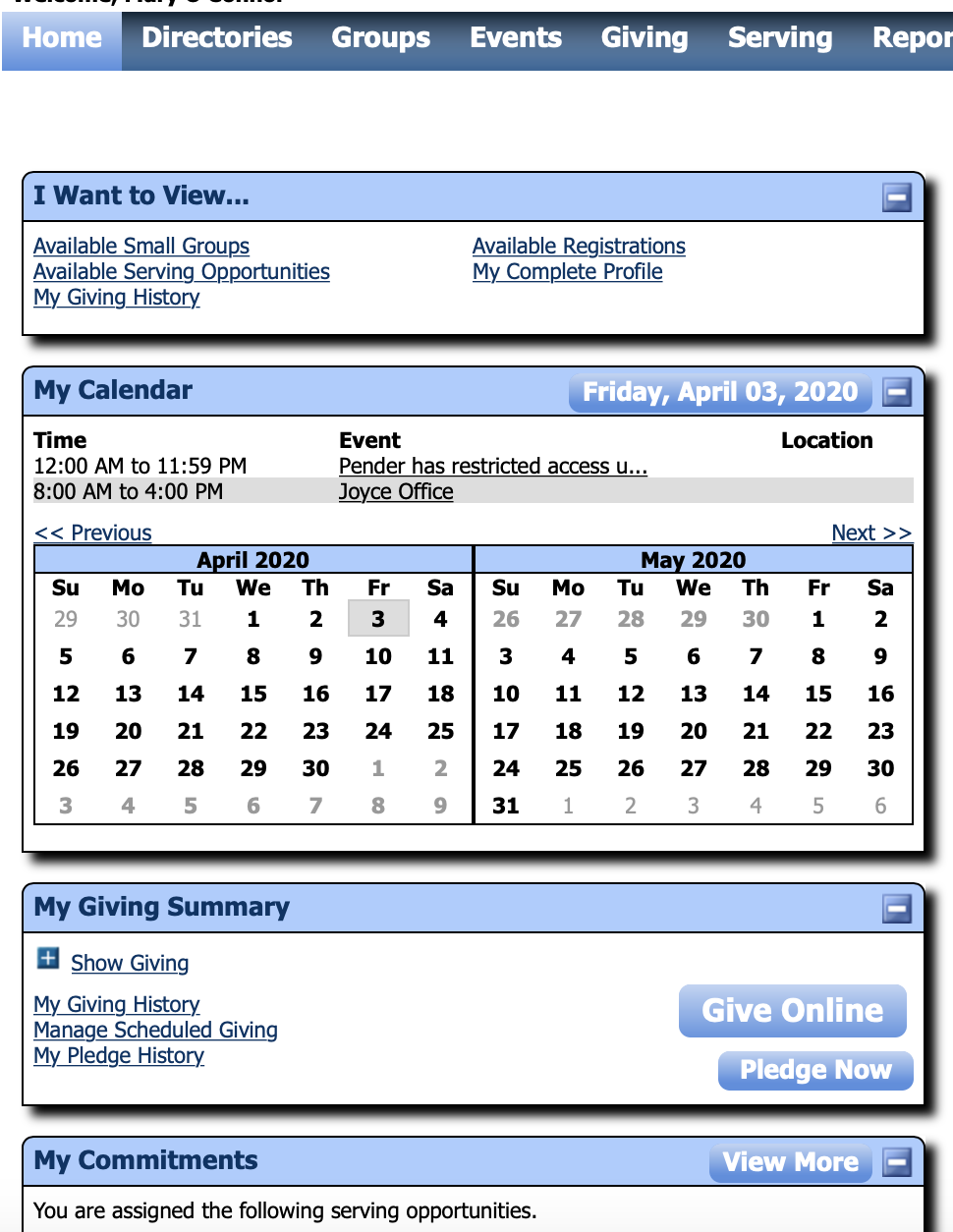 Please note that you will not be receiving a statement in the mail since you have established an online account and can print a hard copy from this link.
Also, feel free to contact the church office if for any reason you would like for us to provide you a hardcopy of this statement. If you have any questions regarding statement details, please contact Stan Kurzeja at 703-278-8023.
Now would be a great time to update your primary email address in "My Pender Page" account to be sure you don't miss future updates!
A word from our awesome & dedicated Finance Committee Chairs.
Updated encouragement cards to print and return to church